Hostile Home Front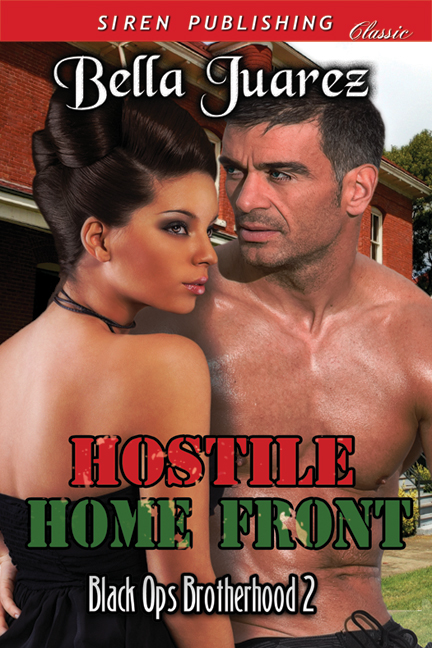 Special Agent Gavin "Bad Ass" Walsh of the FBI is sent to South Texas to investigate terrorist activities. While out on a disturbance call, Gavin encounters a mysterious seductress. Compelled to attend a local social function, Gavin is introduced to the woman who has become his growing obsession: Dr. Amy Livingston.  As they fall in love, they deal with challenges from their damaged pasts. After twenty four years as a SEAL, Gavin is haunted by demons of war.  Amy carries on the quiet life of a Librarian but the facade hides a damaged soul. As the pieces of a dangerous plot come together, Gavin must survive terrorist and gang bangers all taking aim at him.  Gavin walks a razor thin line when terrorist decide to use Amy as bait.  As Amy's life hangs in the balance, Gavin realizes that failure is not an option to save the woman he loves.  
 Note:  Special Agent Gavin Walsh was a secondary character in Book One, Rapid Dominance 



Playlist For Hostile Home Front

What readers are saying about Hostile Home Front

Bella is an amazing author and storyteller. A wonderful love story and tribute to the awesome men who serve this great nation. Her words make this tale come alive and make you feel like you are right there. i am looking forward to the next in this series.